We invite you to Visit!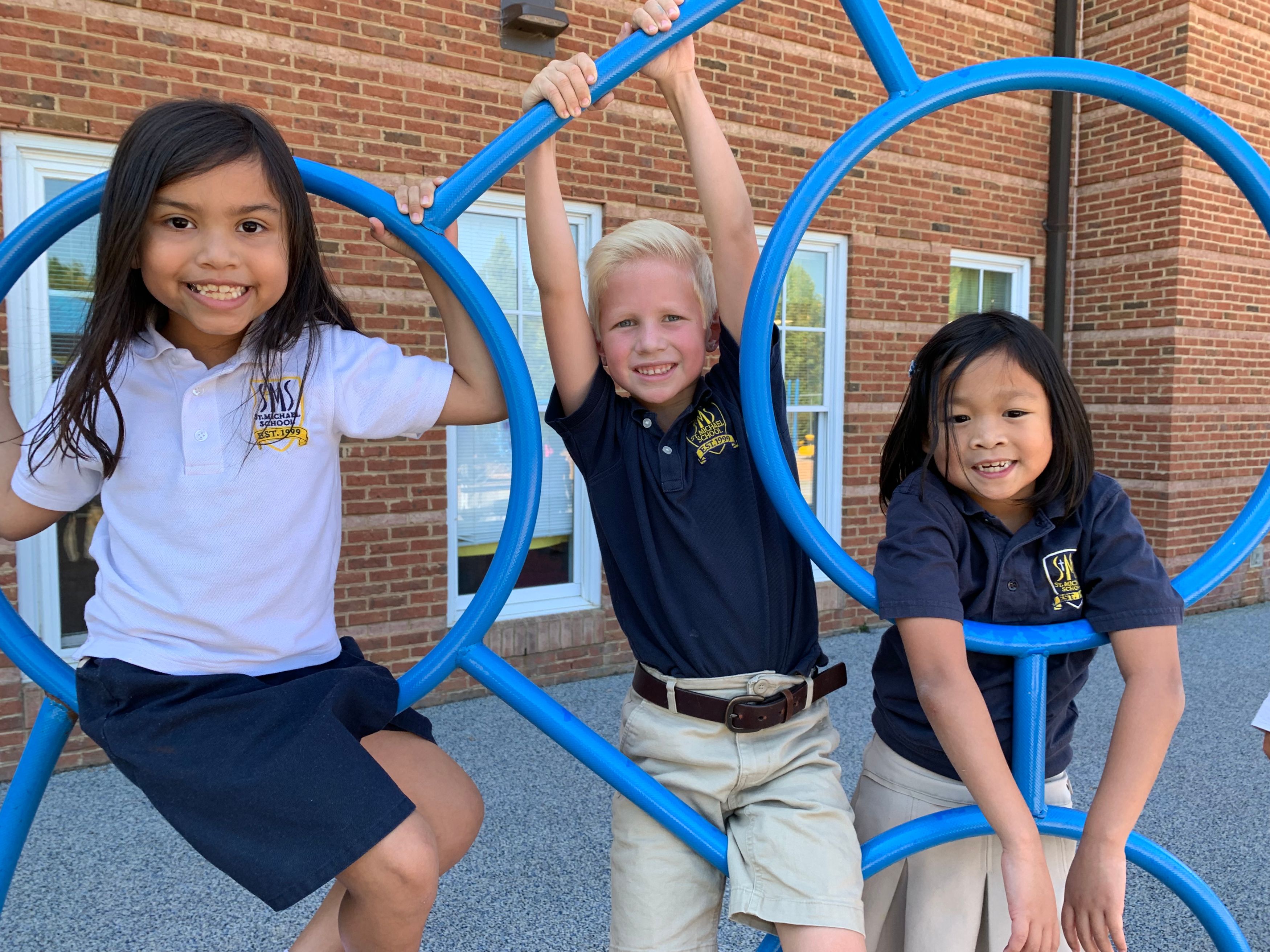 Give the gift of Catholic Education! Come learn more about our St. Michael School Community serving students in Full Day PreK through Grade 8!
Open House Events
Wednesday, December 11, January 15
Time: Tour between 9:30 and 11 a.m. *Join us for our weekly 8:15 a.m. School Mass prior to the tour.
*Middle School Only (Grades 6-8) Open House - Wednesday, December 11
Time: 6 - 7:30 p.m.
No reservations needed for any Open House event.
Individual tours for prospective families unable to attend an Open House may be scheduled between 9 a.m. - 10 a.m. every Monday. Please call ahead to schedule 919-468-6150.
The application for 2019-2020 enrollment is still available. Call ahead to inquire about open seats.
Applications for 2020-2021 school year will be available here on our website beginning on January 7, 2020.
We're so glad you are exploring our St. Michael Catholic School website! Hopefully, you've discovered many things already about our school that might make it the perfect choice for your child. We invite you to tour our school, meet our administrators and teachers, and talk to students and parents.
Call us today at 919-468-6150 for more information!