StMS Coronavirus Updates

(Last Updated 7/24/20 at 6:00 p.m.)

St. Michael Catholic School's Plan to Return to Campus in Plan B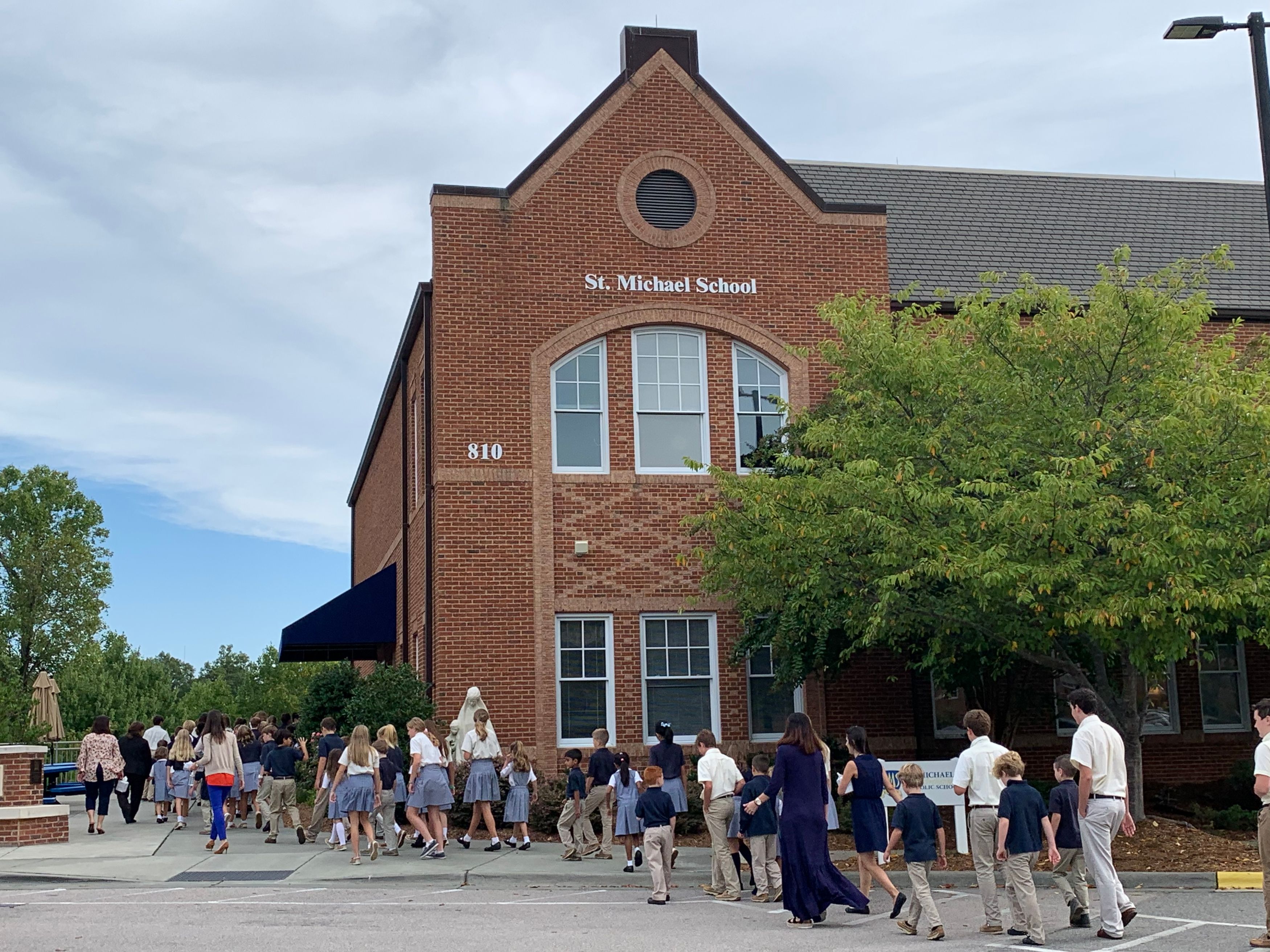 St. Michael Catholic School's plan for the 2020-2021 school year - updated as of July 24, 2020 - and provides detailed information how we plan to safely welcome our community back to on-campus learning. While it will certainly look much different than years past, we plan to honor the same beliefs, traditions, culture, and community that make StMS a special place. We believe "excellence happens on purpose," and we want you to know that we are following the directives of the Diocese of Raleigh and Bishop Zarama, as well as the guidance and recommendations from the NC Department of Health and Human Services (NCDHHS) and the Governor's office.
The public health response to the COVID-19 pandemic is an ever-changing situation, so we are doing everything in our power to create a safe, welcoming environment for instruction and learning. Our current planning is based on what we know and what we can control, while remaining flexible and accommodating. Each of the plans outlined below is built to minimize risk while continuing to offer a high-quality educational experience, acknowledging that no school can completely eradicate that risk. Since we believe that other people matter, we understand that different families will have different perspectives depending on their individual circumstances. In each plan below, we hope to offer grace and flexibility to all families, since the needs of every StMS family is important to us.
Regardless of which plan will be implemented in August, School Administration will host optional orientation meetings - prior to the first day of school - in hopes to clarify expectations, answer any questions, and gather as a community. As recommended by the NCDHHS, St. Michael School is moving forward with Plan B, as guided by the Diocese of Raleigh.

View the detailed St. Michael Catholic School's Plan to Return to Campus in Plan B