StMS Coronavirus Updates

(Updated 8/16/21 at 2:00 p.m.)

2021-2022 St. Michael School Reopening Plan
August 12, 2021 - St. Michael Catholic School's Reopen Plan for 2021-2022 School Year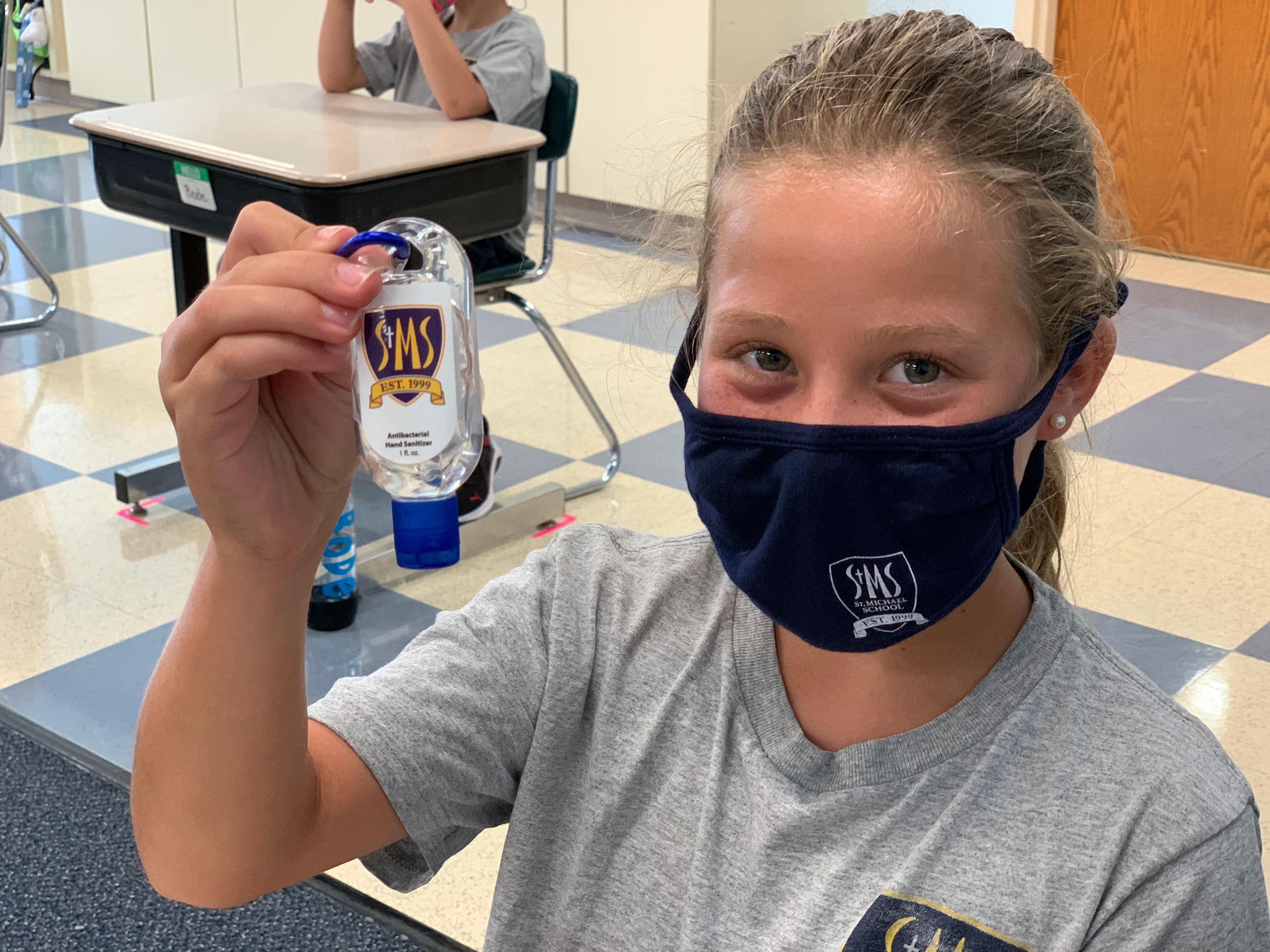 St. Michael Catholic School will open the 2021-2022 school year following the plan linked above. This plan provides detailed information how we plan to safely welcome our community for the upcoming school year. While it may not be a full return to pre- COVID "normal," we plan to honor the same beliefs, traditions, culture, and community that make StMS a special place. We believe "excellence happens on purpose," and we want you to know that we are following the directives of the Diocese of Raleigh and Bishop Zarama, as well as the guidance and recommendations from the NC Department of Health and Human Services (NCDHHS).
The public health response to the COVID-19 pandemic is an ever-changing situation, so we are doing everything in our power to create a safe, welcoming environment for instruction and learning. Our current planning is based on what we know and what we can control, while remaining flexible and continuing to offer a high-quality educational experience, acknowledging that no school can completely eradicate that risk. Since we believe that other people matter, we understand that different families will have different perspectives depending on their individual circumstances.
As recommended by the NCDHHS, St. Michael School is moving forward with our plan to reopen for the 2021-2022 school year. View the detailed St. Michael Catholic School- Reopening Plan 2021-2022.