Welcome to StMS Athletics!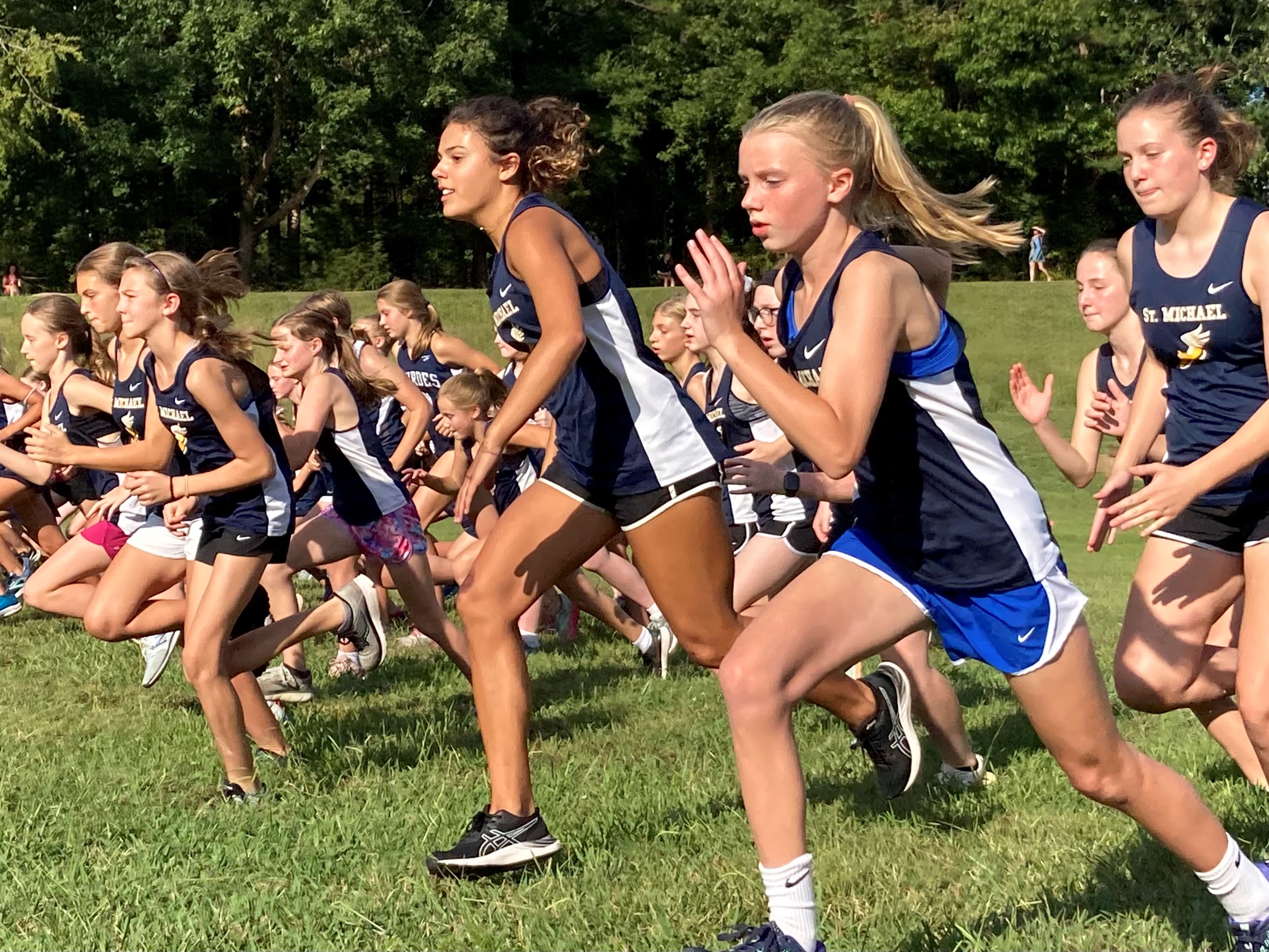 FALL SPORTS
Girls Volleyball
Boys Soccer
Cross Country
Girls Tennis
WINTER SPORTS
Varsity Basketball
JV Basketball
Cheerleading
SPRING SPORTS
Girl's Soccer
Boy's Lacrosse
Girl's Lacrosse
Boy's Baseball
Boys Tennis
Golf
Triangle Catholic School Athletic Conference

A very important purpose of the Triangle Catholic School Athletic Conference (TCSAC) is to promote and uphold policies which encourage good sportsmanship, fair play, and Christian fellowship. Positive behaviors and attitudes by our athletes, coaches, and fans are part of the mission of our Catholic school conference. Any negative criticism about officials or opponents has no place in the TCSAC. Catholic schools try to create an atmosphere which is important to the growth and development of our young people. We'll try to do the same thing with our athletic program.
Thank you for all your help and support!
Dave Skowron, Athletic Director
Email: skowron@stmcary.org
Phone: 919-468-6150

Athletics Year-In-Review Videos
2019 - 2020
2018 -2019