We invite you to schedule a tour in English or Spanish!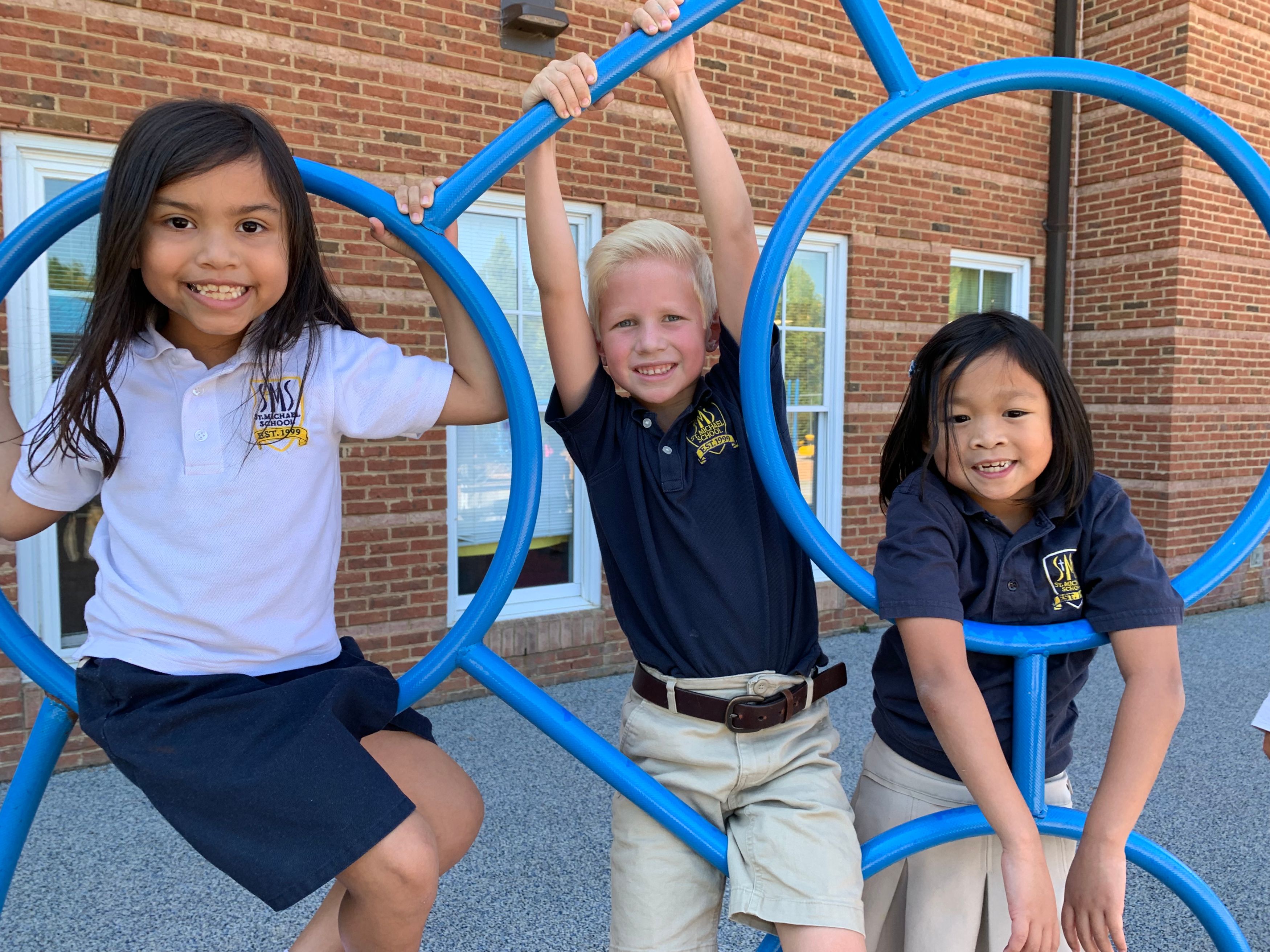 We're so glad you are exploring our St. Michael Catholic School website! Hopefully, you've discovered many things already about our school that might make it the perfect choice for your child. We invite you to tour our school, meet our administrators and teachers, and talk to students and parents.
Click HERE to book an appointment to visit our campus!
*If you cannot find a date that works for you, please contact us at admissions@stmcary.org or 919-468-6140.
2024-2025 OPEN HOUSE DATES
Click HERE to RSVP to one of our upcoming Open Houses!
Wednesday, October 18, 2023- 8:15 a.m.- PreK - Grade 8
Tuesday, October 24, 2023- 8:30 a.m.- PreK - Grade 8
Wednesday, October 25, 2023- 8:15 a.m.- PreK & Kindergarten
Thursday, November 2, 2023- 6:00 p.m.- Middle School (Grades 6 - 8)
New Date! Tuesday, December 5, 2023- 8:15 a.m.- PreK - Grade 8